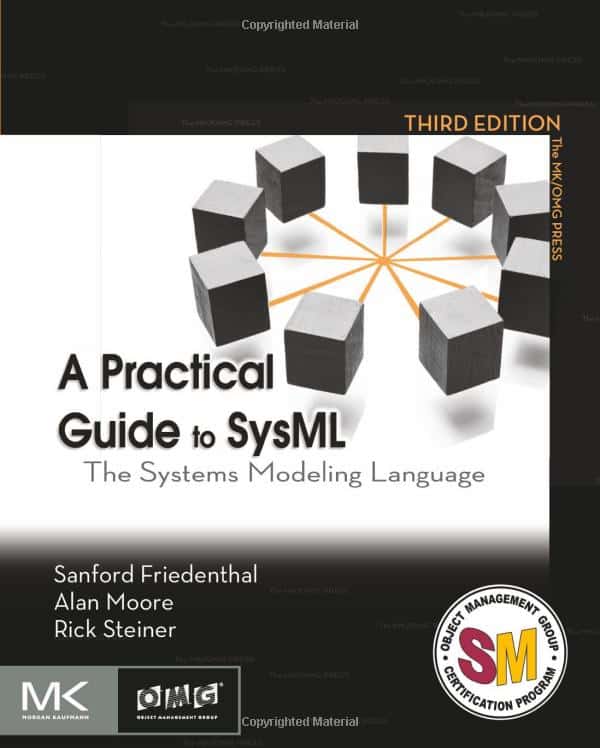 We Are SSA
Object Oriented Systems Engineering Method (OOSEM) Training
Systems Strategies & Analysis (SSA) in Collaboration with Sanford Friedenthal is pleased to offer a self-paced video course for learning OOSEM a Model-Based System Engineering (MBSE) method. This Course can be taken by anyone who is interested in MBSE from beginners to advanced users to those who are just curious about OOSEM. The courses are offered in self-paced, online formats.
About Sanford Friedenthal
Sanford Friedenthal is an industry leader and independent consultant in model-based systems engineering (MBSE). He was formerly a Technical Fellow at Lockheed Martin, where he led the effort to enable Model- Based Systems Development (MBSD) and other advanced practices across the company. His experience includes the application of systems engineering throughout the system lifecycle from conceptual design, through development and production on a broad range of systems in aerospace and defense. Mr. Friedenthal has been a leader of the industry standards effort through the Object Management Group (OMG) and INCOSE to develop the Systems Modeling Language (OMG SysML ®) that was adopted by the OMG in 2006. He is now co-leading the effort to develop the next generation of SysML (v2). He is co-author of 'A Practical Guide to SysML' and 'Architecting Spacecraft with SysML'. He also led the effort to develop the Systems Engineering Vision 2035 for INCOSE.
Please check out the following website for a copy of Architecting Spacecraft with SysML. A FREE Satellite architecture model is available for download on this site.
http://sysml-models.com/spacecraft/
Register today and receive a FREE copy of "A Practical Guide to SysML" while supplies last.
Summary
About OOSEM
OOSEM is a model based systems engineering method that supports the system specification and design process
Flow down of requirements, structure, behavior, and parametrics
Provides a way to deal with system design and development complexity using separation of concerns as a fundamental tenet.

Black box, white box
Logical, physical
Distribution
Operational system, Enabling systems
Course Content
The course is divided into 13 Modules
Module 1 – OOSEM Overview
Method

Module 2 – Setup Model
Module 3 – Analyze Stakeholder Needs
Module 4 – Analyze system Requirements
Module 5- Define Logical Architecture
Module 6 – Synthesize Candidate Physical
Architectures
Module 7 – Optimize and Evaluate Alternatives
Module 8 – Manage Requirements Traceability
Module 9 – Integrate and Verify System
Module 10 – Summary
In addition, the course includes the following 3 additional modules that provide a reference example to guide an individual or team project.
Reference Example Project
Module 11- Reference Example Project Overview
Module 12 – Reference Example Project As-is Model
Module 13 – Reference Example Project To-be Model
We Provide
We Provide the following;
A video lecture for each module
A digital copy of the lecture slides
A model example that is used for the lectures
REGISTER NOW
Get started with your training now!
Receive a FREE DIGITAL copy of "A Practical Guide to SysML" while supplies last.
Computer and Software Resources Required
Student will need video playback software for MPEG4 files. The student is responsible for obtaining licenses (may be temporary) of MagicDraw with SysML for the example model provided. Temporary licenses are available for free at https://www.3ds.com/products-services/catia/products/no-magic/
Restrictions
Videos and other course materials are copyrighted and solely for use by the designated student and may not be distributed or placed on-line for general availability. The student may have use of the course materials for one year.