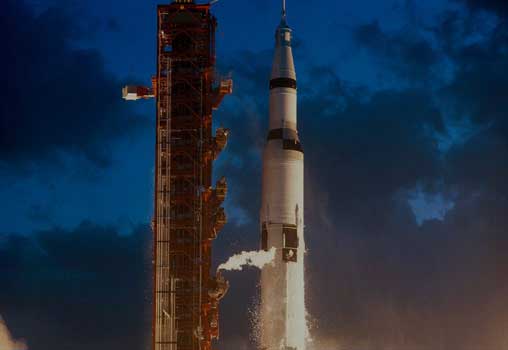 We Are SSA
SysML & MBSE/MBE Training
Systems Strategies & Analysis (SSA) in Collaboration with Intercax is pleased to offer a self-paced video course for learning the OMG SysML modeling language for Model-Based System Engineering (MBSE)/Model Based Engineering (MBE). This Course can be taken by anyone who is interested in MBSE/MBE from beginners to advanced users to those who are just curious about MBSE/MBE. The video modules for Part 1 are available for customer evaluation on request. The courses are offered in self-paced, online and on-site formats.
We Are SSA
About SSA and
System Strategies and Analysis, Inc. (SSA, Inc.) is a small women owned engineering services company committed to providing excellent services in a timely and cost-effective manner. Our corporate capabilities allow us the flexibility to apply systems engineering and project management principles in an array of projects. SSA offers expertise in a variety of areas including Model Based Systems Engineering. We are currently supporting our customers with projects that utilize MBSE through the full system life cycle to include; concept of operations; requirements management; trade studies; system design, integration and test, verification and validation, deployment and sustainment.
Intercax is a pioneer and trusted global innovator in the field of model-based systems engineering (MBSE). They are also an experienced provider of comprehensive training programs for professionals wanting to learn the latest about model-based engineering (MBE) in general and model-based systems engineering in particular (MBSE). Over 4500 professionals including system engineers, technical managers, group leaders, and domain experts have attended their on-site training programs, offered in collaboration with the Georgia Institute of Technology, since Aug 2008.
The instructors are subject matter experts who have been involved in the development of the OMG SysML standard since the beginning, co-authored the OCSMP certification program, served as leaders in multiple INCOSE and OMG initiatives, and conducted leading-edge R&D to develop advanced software applications for SysML and MBE / MBSE.
Web Based SysML & MBSE/MBE Course Self-Paced Package
Summary
SSA in collaboration with Intercax is offering an introductory self-paced video course for learning the OMG SysML modeling language for Model-Based System Engineering (MBSE). It uses a combination of lectures and student tutorial exercises.
To introduce new users to SysML language terminology and notation
To introduce the concepts of MBE and how MBE, MBSE and SysML may be deployed as part of the overall system development and engineering process
FREE video module for Part 1 when you register.
Course Content
The program is divided into 10 parts
Part 1 – Introduction
Part 2 – Blocks and Block Definition Diagrams
Part 3 – Starting a Model – Packages and Use Cases
Part 4 – Requirements and Sequence Diagrams
Part 5 – Analysis – Parametric Diagrams
Part 6 – Activities and Activity Diagrams
Part 7 – Internal Block Diagrams
Part 8 – State Machines and Advanced Interactions
Part 9 – Interoperability
Part 10 – Deploying MBSE and Model Review
Each module is designed to take 2-4 hours to complete, but the student sets the pace. The video modules for Part 1 are available for customer evaluation when you REGISTER.
We Provide
For each part, we provide
A video lecture
A digital copy of the lecture slides
For most parts, we also provide
Starter models for the hands-on exercises
Final models for the hands-on exercises
Video demonstrations for the hands-on exercises
Digital files of step-by-step exercise instructions
For each module, we also provide an on-line quiz to test the student's mastery of the material. Immediate scoring is available.
REGISTER NOW
Get started with your training now!
FREE video module for Part 1 when you register.
OCSMP Certification Exams
This class is not specifically designed as preparation for the OMG Certified System Modeling Professional (OCSMP) examinations, but the course material corresponds very closely with the coverage maps for Levels 1 and 2 certifications and would be a useful part of exam preparation.
Computer and Software Resources Required
Student is responsible for obtaining licenses (may be temporary) of MagicDraw with SysML and ParaMagic plug-ins for the hands-on tutorial exercises. SSA Inc will facilitate in obtaining trial licenses of the software. Student will also need video playback software for MPEG4 files.
Restrictions
Videos and other course materials are copyrighted and solely for use by the designated student and may not be distributed or placed on-line for general availability. The student may have use of the course materials for one year.
Questions
Please contact info@ssa-inc.com for training to jumpstart your SysML and MBE/MBSE experience. The video modules for Part 1 are available for customer evaluation on request.
---
Online Package Supplemented With Live Lectures
This option provides all the material included in the Self-Paced Video SysML Training package described above, but supplemented with live lectures provided in a remote format by SSA and Intercax instructors. Students would have the ability to ask questions and review their modeling exercises.The lecture periods are typically five 2-hour periods, one per week, at times to be agreed. Class size limits are 5 persons minimum, 12 persons maximum.
Contact Us
---
Customized Training Package
SSA can develop SysML and MBSE training programs especially tailored for your organization. These training programs are an essential first step towards transitioning your organization / group to model-based systems engineering.
Email: info@ssa-inc.com for course information.